Welcome to the YA Scavenger Hunt! This bi-annual event was first organized by author Colleen Houck as a way to give readers a chance to gain access to exclusive bonus material from their favorite authors ... and a chance to win some awesome prizes! On this hunt, you not only get access to exclusive content from each author, you also get a clue for the hunt. Add up the clues, and you can enter for our prize -- one lucky winner will receive one ebook from each author on the hunt in my team!
But play fast: this contest (and all the exclusive bonus material) will only be online for 120 hours!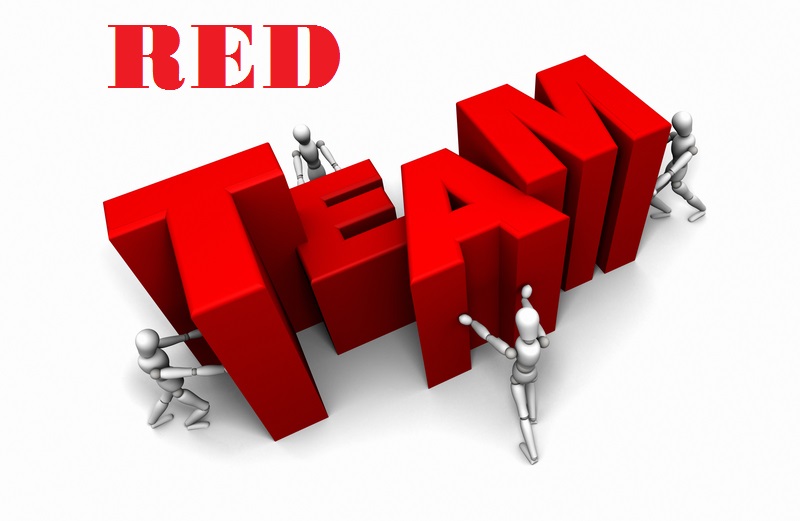 Go to the YA Scavenger Hunt page if you've forgotten what the heck you're doing here. There are SIX contests going on simultaneously, and you can enter one or all! I am a part of the RED TEAM. Remember that now.
If you'd like to find out more about the hunt, see links to all the authors participating, and see the full list of prizes up for grabs, go to the YA Scavenger Hunt page.
SCAVENGER HUNT PUZZLE Directions: Below, you'll notice that I've listed my favorite number. Collect the favorite numbers of all the authors on the Red Team, and then add them up (don't worry, you can use a calculator THANK GOODNESS).
Entry Form: Once you've added up all the numbers, make sure you fill out the form here to officially qualify for the grand prize. Only entries that have the correct number will qualify.
Rules: Open internationally, anyone below the age of 18 should have a parent or guardian's permission to enter. To be eligible for the grand prize, you must submit the completed entry form by Sunday, APRIL 5th at noon Pacific time. Entries sent without the correct number or without contact information will not be considered.
SCAVENGER HUNT POST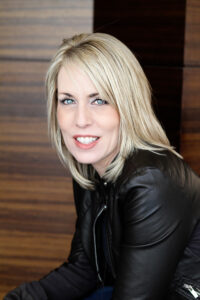 Today, I am hosting Kimberly Derting on my website for the YA Scavenger Hunt, and you'll get to find out about her book THE TAKING, coming soon from HarperTeen!
Kimberly Derting is the author of the award-winning young adult THE BODY FINDER series, THE PLEDGE trilogy, and THE TAKING trilogy. She has also co-authored the new CECE LOVES SCIENCE picture book series with Shelli R. Johannes. Her books have been translated into 16 languages, and both THE BODY FINDER and THE PLEDGE were YALSA Best Fiction for Young Adults selections. She lives in the Pacific Northwest, where the gloomy weather is ideal for writing anything dark and creepy. Her three beautiful (and often mouthy) children serve as an endless source of inspiration and frequently find the things they say buried in the pages of their mother's books or on Twitter for the world to see.
Find out more information by checking out Kimberly's website or find more about THE TAKING here!
EXCLUSIVE CONTENT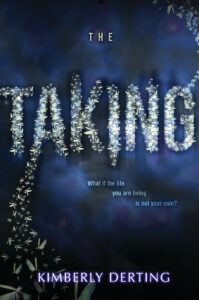 About THE TAKING:
The last thing Kyra Agnew remembers is a flash of bright light. She awakes to discover that five whole years have passed. Everyone in her life has moved on—her parents are divorced, her boyfriend is in college and dating her best friend—but Kyra's still the sixteen-year-old she was when she vanished. She finds herself drawn to Tyler, her boyfriend's kid brother, despite her best efforts to ignore this growing attraction. In order to find out the truth, the two of them decide to retrace her steps from that fateful night. They discover that there are others who have been "taken," just like Kyra. But Kyra is the first person to have been returned past the forty-eight-hour taken mark. With a determined secret government agency after her, Kyra desperately tries to find an explanation and reclaim the life she once had . . . but what if the life she wants back is not her own?
Here's some exclusive content from Kimberly -- some desktop wallpapers for all her books! Click here to get yours!
And don't forget to enter the contest for a chance to win a ton of books by me, and Kimberly, and more! To enter, you need to know that my favorite number is ***42*** Add up all the favorite numbers of the authors on the Red Team and you'll have all the secret code to enter for the grand prize.
CONTINUE THE HUNT To keep going on your quest for the hunt, you need to check out the next author -- Lara Fanning! Skip over to her blog!! to continue the hunt  -- and good luck.
https://www.larafanning.com/yash-event
***
IT'S A PREORDERRRRRRRR

The first book in the Dragonriders of Fiorenza series will be out on May 7th! ASSASSIN'S BLADE, my newest dragon book, is set in medieval Florence.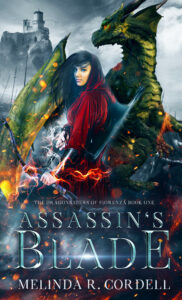 My father's been kidnapped.
The kidnappers demand a ransom that's impossible to pay. If they don't get it in two weeks, they will kill my father.
Mama won't survive his murder. She's already unconscious.
So I've pulled my assassin grandmother out of retirement.
Together, with my dragon, we're going to find the kidnappers and rescue my dad.
And we'll make those bastards pay.
Set in an alternate medieval Italy with dragons and magic, ASSASSIN'S BLADE is for fans of the Venatrix Chronicles by Sylvia Mercedes, or the dragon books of Ursula K. Le Guin and Anne McCaffery. You'll love taking flight in ASSASSIN'S BLADE.
I also have a little giveaway if you want to try and win an ebook, and get this book a full month before ASSASSIN'S BLADE comes out!
Click here to join the giveaway!