Dragonriders of Fiorenza - Action, adventure, assassins, and of course dragons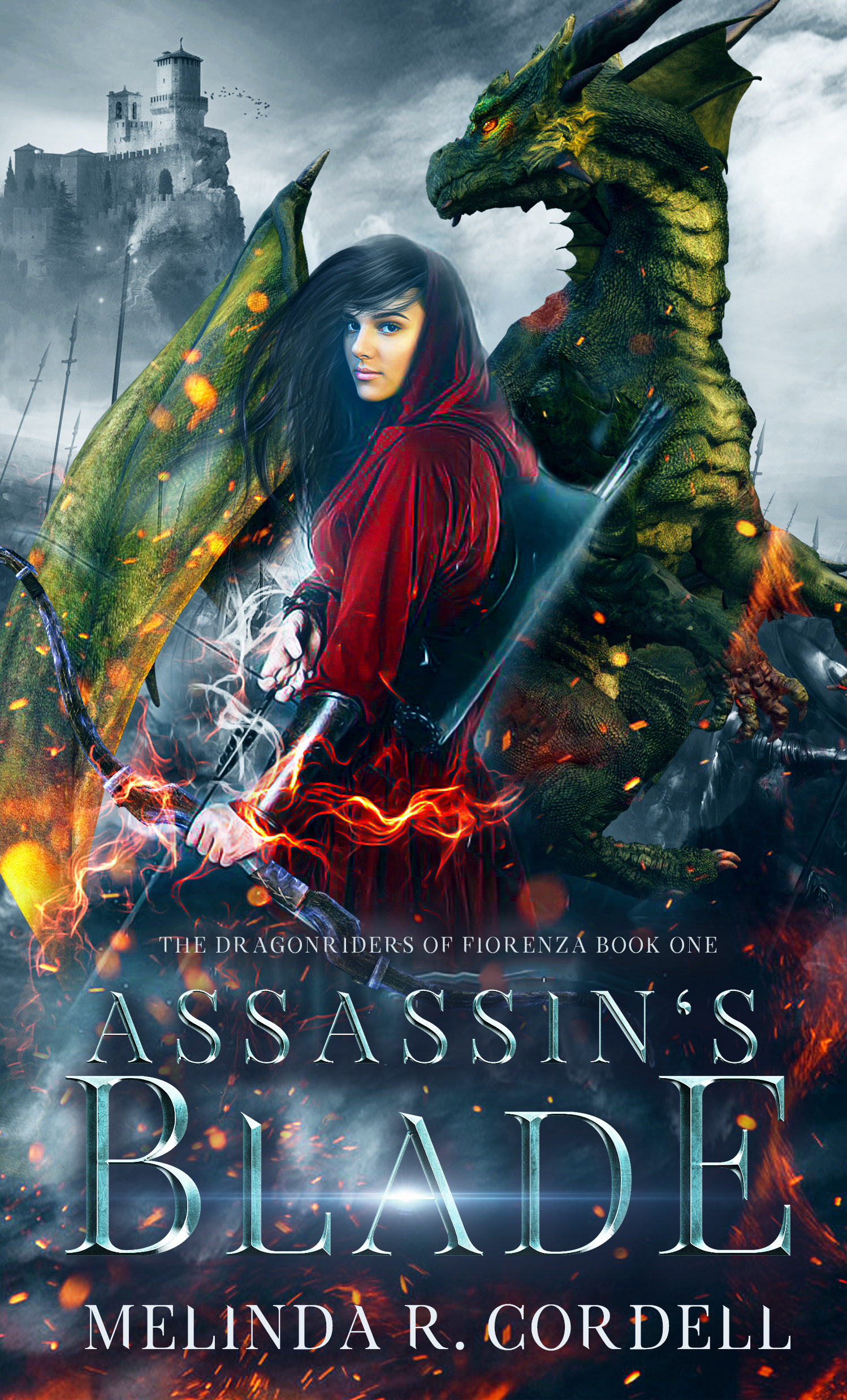 Assassin's Blade
Fia supports her family by transporting rich people from one city to another on the back of her garnet dragon, Ryelleth. She loves her dragon's eye view of Fiorenza, a magical Italian city full of dragons and warfare, and she loves her time with Ryelleth. But Fia will soon lose her dragon as part of her bridal-cost. "We might let you fly her if you're good," her husband-to-be jokes.When Fia flies her father to the peace talks in Siena, he's grabbed off the back of Fia's dragon, and Fia barely escapes with her life. The kidnappers demand a ransom that will bankrupt her family -- and if they don't pay within two weeks, they'll murder her father. So Fia turns to her grandmother, a former assassin, and asks her to find the kidnappers and kill them. Fia and her grandma plunge into the dark world of Italia crime, chasing down clues to her father's whereabouts, but time is running out.Fia has to take the gamble of a lifetime to bring her father back alive — but this gamble may destroy her family and the life she's fought so hard to preserve.If you enjoy the dragon books of Ursula K. Le Guin and Anne McCaffery, you'll love taking flight in ASSASSIN'S BLADE.
This book has it all
Badass heroines who are great with swords and math, gambling grandmas, a hot-stove dragon who just wants to cuddle, asbestos headgear, epic aerial battles, jewelled dragons throwing off crystalline sparks, a villain you just want to punch in the face over and over and over and over, hot medieval dudes who would do crossfit if crossfit were a thing back in those days, bad men with knives, good gals also with knives, and a bond between a girl and her dragon and how they're ready to burn the world to the ground just to stay together.
This is going to be a trilogy full of adventure and battles
But also heartfelt moments, great characters, and a world you'll want to live in, kind of (I won't lie, Fiorenza in these days has some ... challenges), and dragons and assassins teaming up -- or at war with each other.
Assassin's Blade
Assassin's Fire
Assassin's Doom
Dragonriders of Fiorenza available on Amazon
Skip over to Amazon and grab some good reading.