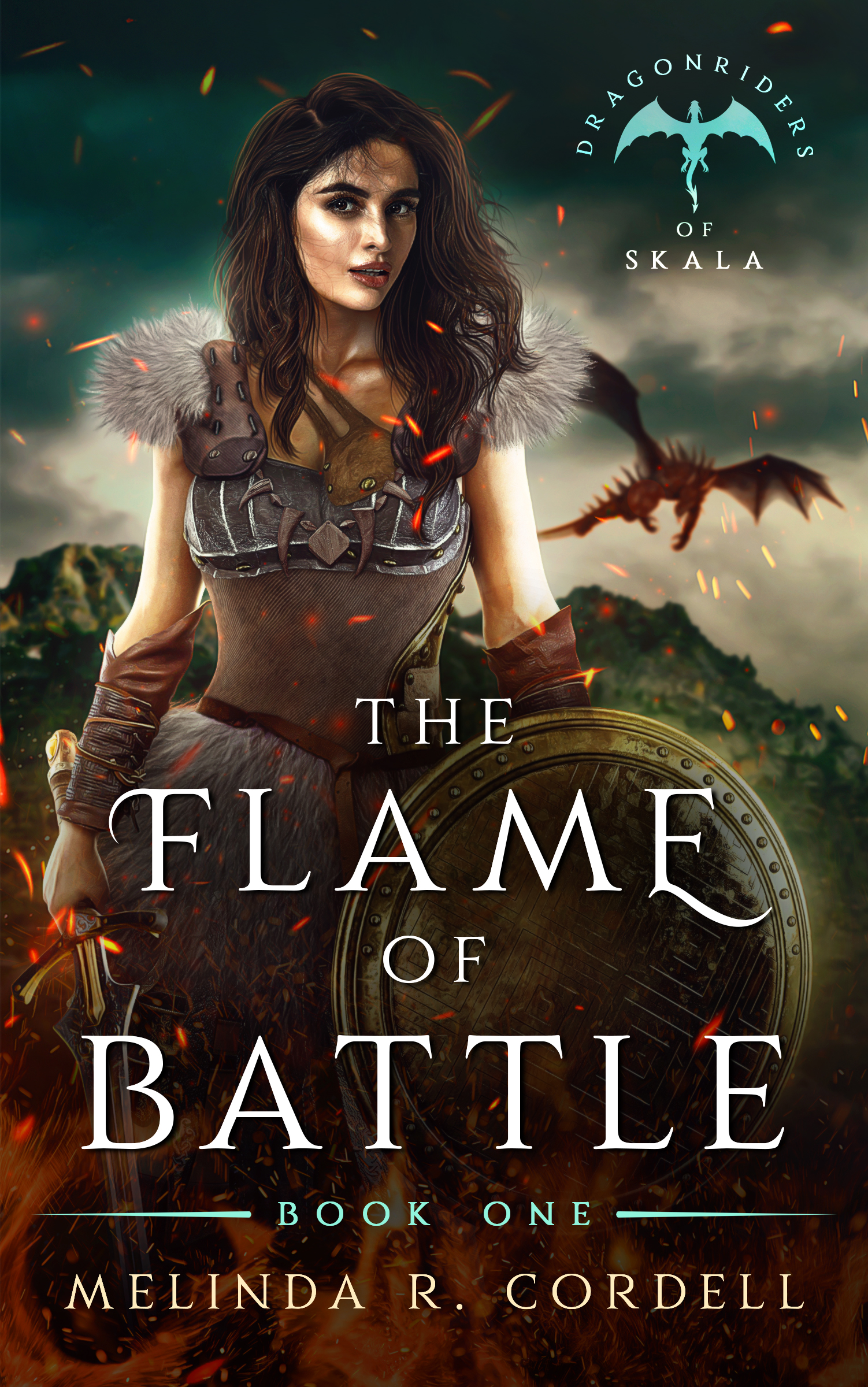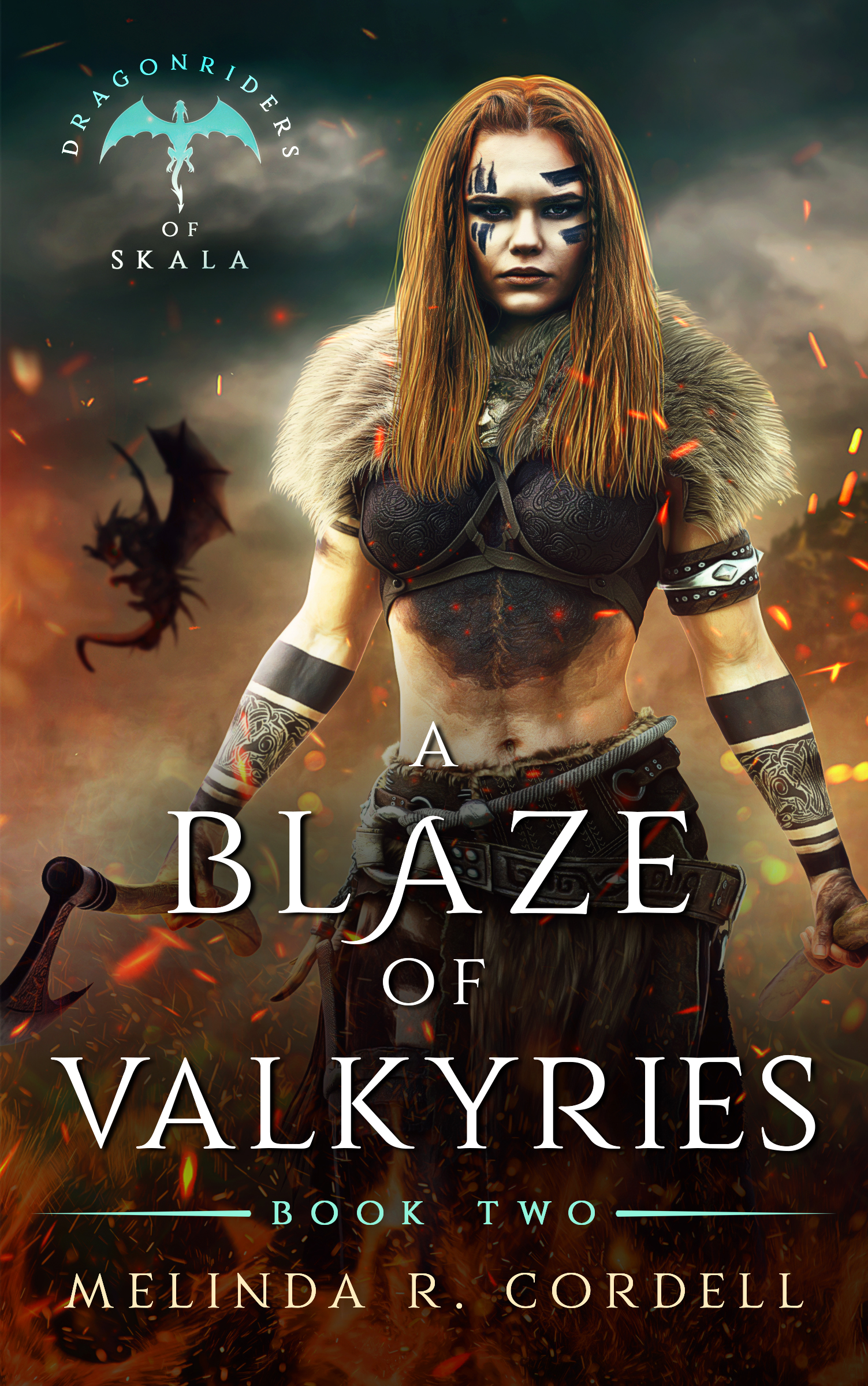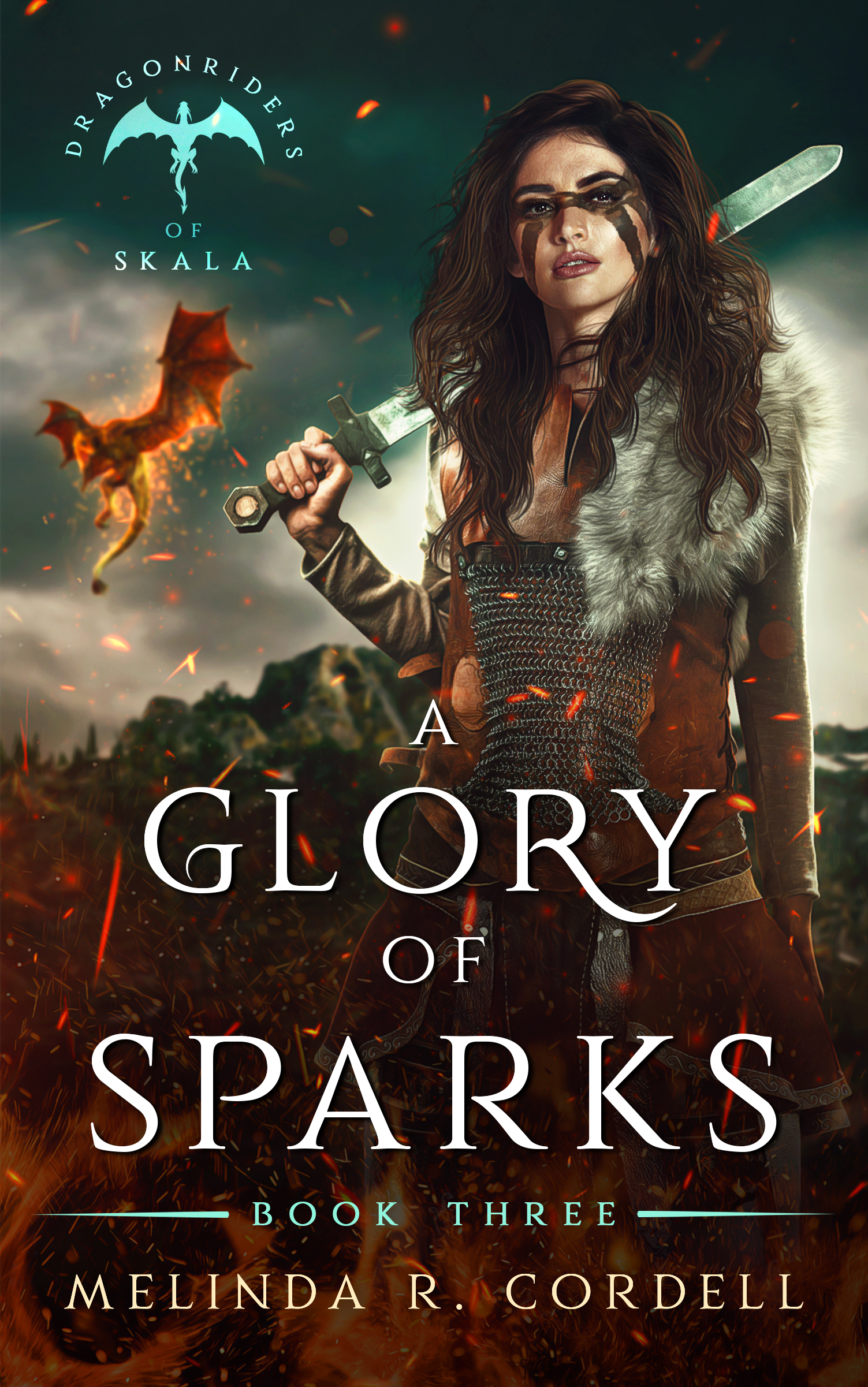 The Dragonriders of Skala
Vikings at war, fiery dragons flying into battle, and song magic, all mixed into a powerful series of tales that will keep you reading until the end.
Dyrfinna and her sword-friends only want to mourn their friend Thora, the Queen's daughter, after she died after visiting her husband-to-be, King Varinn. But when, after her burial, Thora walks into the banquet hall and starts killing men, all Hel breaks loose. Only Dyrfinna is able to return her dead friend to her eternal rest – but not before hearing a terrifying story from her lips.
The only recourse for this awful deed is revenge. Dyrfinna is more than ready.
But there's more at stake than Dyrfinna dreams of. A dragon saves her life and hints at a war to come that's greater than the one they're about to plunge into. Fate follows in the wake of these warriors.
Set in a new, Norse-inspired world, and packed with magic, adventure, and dragons, THE FLAME OF BATTLE begins an epic new fantasy saga from Melinda R. Cordell.