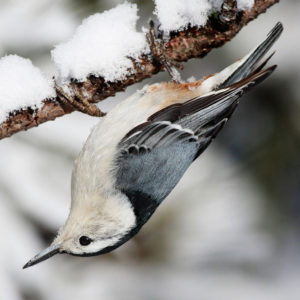 My favorite books are those where the characters spout wisecracks that make me laugh aloud, or those that capture the tiny details of life so clearly that I feel like I'm actually there with the main character, seeing those details. I want to write books like that. But then I look at my draft and get so frustrated because those neat details and wisecracks aren't anywhere in sight!
But I have a notebook: A word-hoard that's packed full of the smart and funny things that people say. And when I get frustrated with my limited attempt, I open that notebook up
Girl: Every day with you is an eye-opener, except I'm all like, "I really wish I hadn't seen that."
People are always funnier, cooler, and crazier than we give them credit for, and our favorite books have characters that reflect that. These books winnow the best and most interesting bits out of life. That's where this notebook is going to be a huge help.
So in this notebook, I write down all those things that I wish I'd said – quotes, overheard conversations, wisecracks, random signs, lines from songs or poems. I will actually take the time to go through my journals and transcribe lines from that notebook to this other one to be sure I have everything I've written down. I'm a disorganized gal, so this is pretty big news.
"Maybe I can use this in a novel," I think, and sometimes I can. So here's a story about a guy who was arrested for bulldozer racing. Or here's a news article about two would-be carjackers foiled by the mysteries of the stick shift. Or Grandpa Eldon musing, "That Bonnie … she really knew how to throw dishes." Write it all down, because you never know – maybe your next story will need it.
Sixth-grade girl: I told him to bring it. So he brought it! And then he went home crying to his mom!
When I have a decent draft of a story, I like to go through the manuscript at random. Wherever my cursor lands, I see if I can fit in some lines out of this notebook. If the little bit of funny doesn't fit in, I take it out and put in a different one. But if it does fit, it makes the language in the story so much livelier and unexpected. Even better yet, once in a while this little throwaway detail fits in just right, and then it branches out through the story in a million unexpected ways.
Boy (running): I can't stop, Dad, Darth Vader is on my tail!
Another thing that's fun to do is to secretly take notes when your target audience is around. This is tricky, because with kids, one or two of them get wise to you pretty quick. But boy, the conversations they have are just about the best you'll hear anywhere.
(Two kids are playing.)

Katy: Give me your jacket.

Sophie: Not in a million years!

Katy (intoning): A million years later….
You can also have somebody help you write dialogue. Sometimes I ask my husband for good lines and he'll come up with some zingers that I never would have come up with on my own. And asking somebody else for dialogue help gives your character a more distinctive voice — because I have a problem with all of my characters sounding like smarter versions of me.
Husband (at 2 a.m.): Why didn't Captain Picard ask him to sign that book?

Me (half-asleep): What on earth are you talking about?

Husband: That episode of Star Trek: The Next Generation where they went back in time and met Samuel Clemens. Picard could have asked him to sign a book.

Me (groggy): That would have violated the Prime Directive.

Husband: But he could have made a shtload of money!

Me: Just go to sleep, dear.
Borrowing from others is a good way for me to stretch myself and get away of the same old stuff that keeps rattleing around in my mind. Poetry readings are great places to pick up great lines from your buddies. Don't plagiarize, of course – but you can find many diamonds in the rough that you can cut into a style that fits your story. "I experiment with others' voices because I get tired of my own," as one of the Gang of Poets said. A noble goal, indeed.
Melissa: I probably broke all the rules of poetry in this poem.

Dave: That's the spirit!
But it doesn't all have to be funny. You can collect serious quotes as well – especially if the quotes fit one of your works-in-progress in some way. Often when I'm listening to audiobooks and I hear a quote, I scribble down a short phrase. Then later I do a Google search for that phrase, then copy and paste as much of the quote as I need into a document dedicated to these quotes. (If the book isn't in the public domain, you might find the quote on the GoodReads website.)
"Remorse, even the greatest, has the nature of a debt; if we could only clear the books, we feel that we should be free. But a deep compassion has the nature of love, which keeps no balance sheet; we are no longer our own."  The Charioteer – Mary Renault
Keep running lists of names you like, first and last, to give you ideas in naming your characters. I also like to collect town names – Hot Coffee, Mississippi has long been my favorite.
Actively collect these things the way a raccoon collects shiny trinkets. Then seed your story with the quotes you've collected. You'll win thousands of major awards! Actually, this has not been proven. But you will have fun, and that's a big part of the battle right there.